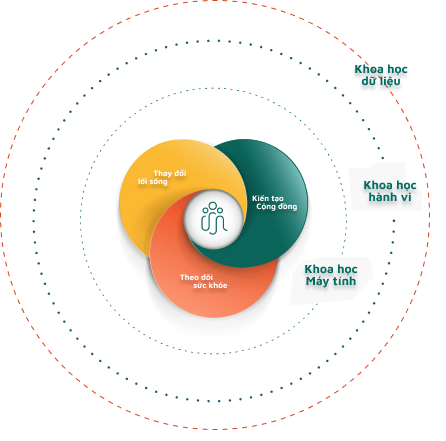 DiaB –
Healthy Living with Diabetes
Doctors, Specialists, and Health Coaches of our Lifestyle Change Program will guide you in applying diabetes care knowledge to your daily life. DiaB's team will accompany with you to improve specific issues related to lifestyle such as eating, exercise, and leisure habits for long-term blood glucose stabilization.

Empathy
DiaB believes that understanding the needs of customers and empathizing with them in the cooperation process will bring the best health results.

Personalization
Everyone has different needs, life situations, and priorities. Therefore, we focus on improving products towards personalization to meet customer needs.

Commitment
Our team follows standards of commitment to build trusting relationships with our customers.